How to write product descriptions to grow online sales
history October 30, 2021
local_library 38964 minute read
Product descriptions are essential in your e-commerce business, regardless of the size of your online store.
Potential customers may be enticed by effective product descriptions. Product descriptions that are well-written have the potential to influence a buyer's decision. Great product descriptions can help improve conversion rates and sales, as well as increase your visibility and SEO on paid channels.
The technical details, such as the use of power words and A/B tests, can mean the difference between a potential buyer on your e-commerce website and customers shopping at a competitor's website with similar products.
Business owners, marketers, and copywriters all know the importance of writing product descriptions, but what's the best way to help reach your target audience?
What are Product Descriptions?
A product description is a type of marketing copy that describes and explains the features and benefits of your product. In other words, it provides all of your product's information and details on your e-commerce site.
These product details can be in the form of a single sentence, a short paragraph, or bulleted lists. They can be serious, funny, or eccentric. They can be found right next to or beneath product titles and images. They can be scannable selling points or have a high level of readability.
There are numerous styles and approaches to making product descriptions work for your e-commerce store, but they are much more than simple copywriting.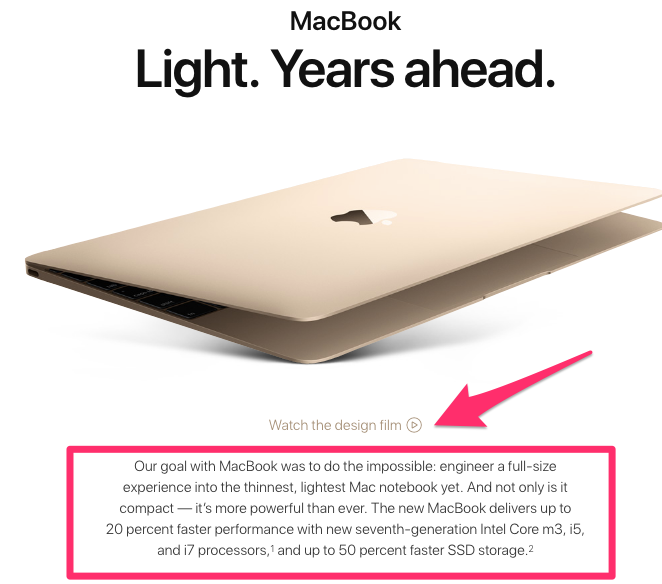 Creating the best Product Descriptions
There's no denying that product descriptions can help propel your company forward, but what should they say? What length should they be? Which format is the most appropriate? How do you get your products to rank well in Search Engine Optimization (SEO)?
Here's a sample product description to get you started:
1. Think about the who, what, when, where, why, and how before writing.
This method is frequently used by journalists to provide facts in their stories, and it is the first step in developing a product description.
Who is this product intended for

? Gender (i.e., male or female), age group (i.e., college students or retirees), lifestyle demographic (i.e., new mothers or car enthusiasts), or some other defined group of people can be the target audience.

What are the basic specifications of the product

? Dimensions, materials, product features, cost, and functions are all examples of attributes.

When should the product be used

? Is it intended to be used at a specific time of day, seasonally, or for a specific type of event? It's also important to specify whether a product can or should be used every day or all year. These particulars will contribute to the product's long-term value.

Where should the product be used

? Is it intended for use indoors or outdoors, in your car or at home?

Why is this product more useful or superior to the competition

? This can range from quality to price to features. Consider the benefits of your product to your customers and how images can complement your product copy.

How does the product function

? This isn't required for every product, but it's a must-have if you sell anything with moving parts or electronics.
Let's now look at how to make your product pages and landing pages stand out.
2. Determine the best format to describe your products.
When creating your ideal product description, it's critical to first decide on the best format to use.
Because some online shoppers only scan text on websites, using bullet points that cover the most important product details may be beneficial. Bullet points should be used for specifications (such as dimensions) or short phrases (such as features) to make them quick and easy to read.
Unfortunately, bullet points aren't always the most effective way to tell a product's story and persuade potential customers that they're getting a good deal. On a page, they can appear cold and clinical rather than engaging the shopper's emotions or imagination.
The prose is a better way to avoid these common blunders and pain points.
Retailers can set the scene and help the shopper realize why their life has been incomplete without it by writing a paragraph (three or more sentences) or two about the product. It may appear difficult at first, but with practice, it will become second nature and even (gasp!) enjoyable.
This is your chance to get creative and establish a voice (personality and tone) for your brand. Assume you're at a party and you're telling someone you've just met about the product. How would you describe it so that they realize how fantastic it truly is?
This brand voice pervades every aspect of your online marketing: social media, SEO, paid search — every point of contact with your customers. Unique, compelling copy increases the relevance of your products for search engines and other marketing mediums that value original content.
In fact, using the simple formula below to write compelling product descriptions is a great way to get started:
[Paragraph(s) of Prose] + [Bulleted List of Specs or Product Features] = [Engaging Product Description]
3. Choose goals and KPIs to measure the success of your product descriptions.
Goals are required to assess the success of product descriptions.
"But this will take a long time," you might think, especially if you rely on product descriptions from distributors or manufacturers. And you're right: this isn't going to be a quick process. However, if you commit to writing product descriptions using the formula outlined above, you will begin to reap the following benefits:
A higher conversion rate.

Cart abandonment has decreased.

A lower rate of return.

Fewer phone calls from customers.

Organic search rankings have improved.
There are numerous examples of product descriptions available on platforms such as Amazon, BigCommerce, and Shopify.
4. Keep your product descriptions brief and to the point.
Don't overthink things. To engage fans and ideal customers, use conversational paragraph-long descriptions, as well as quick bullet points with need-to-know specs, to concisely convey the most important information to online shoppers.
5. Make good use of storytelling.
Do you have a personal connection to your product's backstory? It's likely that it'll be particularly unique and endearing to your audience as well. Use that story in your product description to give your item more personality, engage your audience, and win hearts and minds.
6. Don't be afraid to boast.
Here's how to take the above product description formula a step further. Is your product distinguished by the expertise of its founder? Is your product superior as a result of years of testing? Is it made by hand? Is there a lot of social proof in the form of testimonials and product reviews?
Call it out!
Tell a better story in your short product description paragraph by including details that demonstrate why your product is superior to the competition. Don't be afraid to drop names, either.
7. When necessary, get technical in order to gain trust.
Don't be afraid to get into the weeds with your product description if you have a more technical product. Prove your brand's expertise in the industry to your customers by providing all possible details they'd need to know before they even ask.
8. Recognize when to show and when to tell.
Text isn't always the most effective way to describe a product. Consider how you can simplify if you are becoming too wordy.
Customers remember images that have meaning to them. If at all possible, display your product in a visual that explains exactly what it does.
9. Know when to show, tell and describe.
Other than graphics, videos can be an effective way to showcase how to use a product or why it is better than others. Many brands use videos, graphics, and text to drive the point home.
10. Don't be afraid to be different.
While a short paragraph description on a product page is best practice, understand when it isn't what your audience wants. Each industry and online business is distinct. Do you know your customer well enough to predict that they will not read the product description? Are your customers all scanners?
Take the content that is most important to them and find engaging, visual ways to get all of the relevant information to them without causing them any headaches. The overall form and approach to your product descriptions, including the website design and white space on the page, should be informed by your buyer personas.
Go Big or Go Home
Overall, it is critical to first understand your audience in order to determine what type of content will best speak to them in order to increase conversions.
The e-commerce product description formula works for the majority of brands, but it's just a starting point.
Consider it visually. Enhance and optimize your product images with graphics. A/B test copy and make those pages your own. Examine Google Search Console for popular terms and power words to improve SEO traffic to the product page.
Whether you're selling t-shirts or strollers, customers prefer to buy from people they trust, and the process of building trust varies depending on what you're selling.
Consider how images and descriptions can work together to tell your story to customers from the moment you use a website builder and create the design for your site. There are numerous examples of product descriptions available, but find the one that works best for your company.
Understand your target audience. Understand your product. Then, with your online shop descriptions, show and tell.
For more tips on improving your store, check out our other articles here on Autoketing. 
In case you're looking for trustable applications to your Shopify Store, check for the reference resource Shopify App Store  
Please keep in mind that the Autoketing Team is always ready to support you. We are a Shopify trustworthy partner.
Autoketing is constantly looking for new updates and the best solution for online business on Shopify Store.
If you need any assistance or questions, please do not hesitate to reach out. We're always there to help.
For more articles, find us here.
Email: [email protected]
Social Media: