Top 15 e-commerce trends for 2022 growth you should not miss
history January 15, 2022
local_library 14586 minute read
Discover 15 trends that will assist you in providing an exceptional online experience in 2022.
Businesses in 2021 were concerned with responding to sustained e-commerce expansion and dealing with physical places "opening up." While 2018 was all about digital transformation, 2022 will be all about distinctiveness and client expectations. As e-commerce sales in the United States approach $1 trillion in 2022, businesses must emphasize the customer experience in order to maintain momentum and maintain a competitive edge.
Investing in expanding sectors of e-commerce is one approach to positioning your company for success. In this article, we will look at the top 15 e-commerce trends for 2022.
1. Intelligent chatbots
As machine learning technology advances, brands will begin to use AI and automation to improve the consumer experience. Chatbots are one example of this in action—software that communicates with customers over a live chat interface. Chatbots give instantaneous customer support 24 hours a day, seven days a week, and can serve as a resource to direct shoppers to the appropriate pages and keep them returning to your business.
2. Conversational shopping and voice shopping
With voice e-commerce sales expected to reach $19.4 billion by 2023, businesses will continue to adopt voice shopping to make it even easier for customers to buy things. Conversational shopping allows you to interact with customers in real-time. Consider experimenting with chat programs such as Facebook Messenger and speech technology such as Alexa and Siri to allow customers to interact with your company, obtain recommendations, and even make purchases.
3. Various payment methods
During the checkout phase, customers should be able to select their chosen payment method. Businesses that diversify their payment systems are more likely to foster confidence, reduce cart abandonment, and encourage customers to spend more. Interest-free financing options, such as buy now, pay later, and seamless 1-click payment choices will continue to rise in popularity and appeal to online buyers seeking greater flexibility.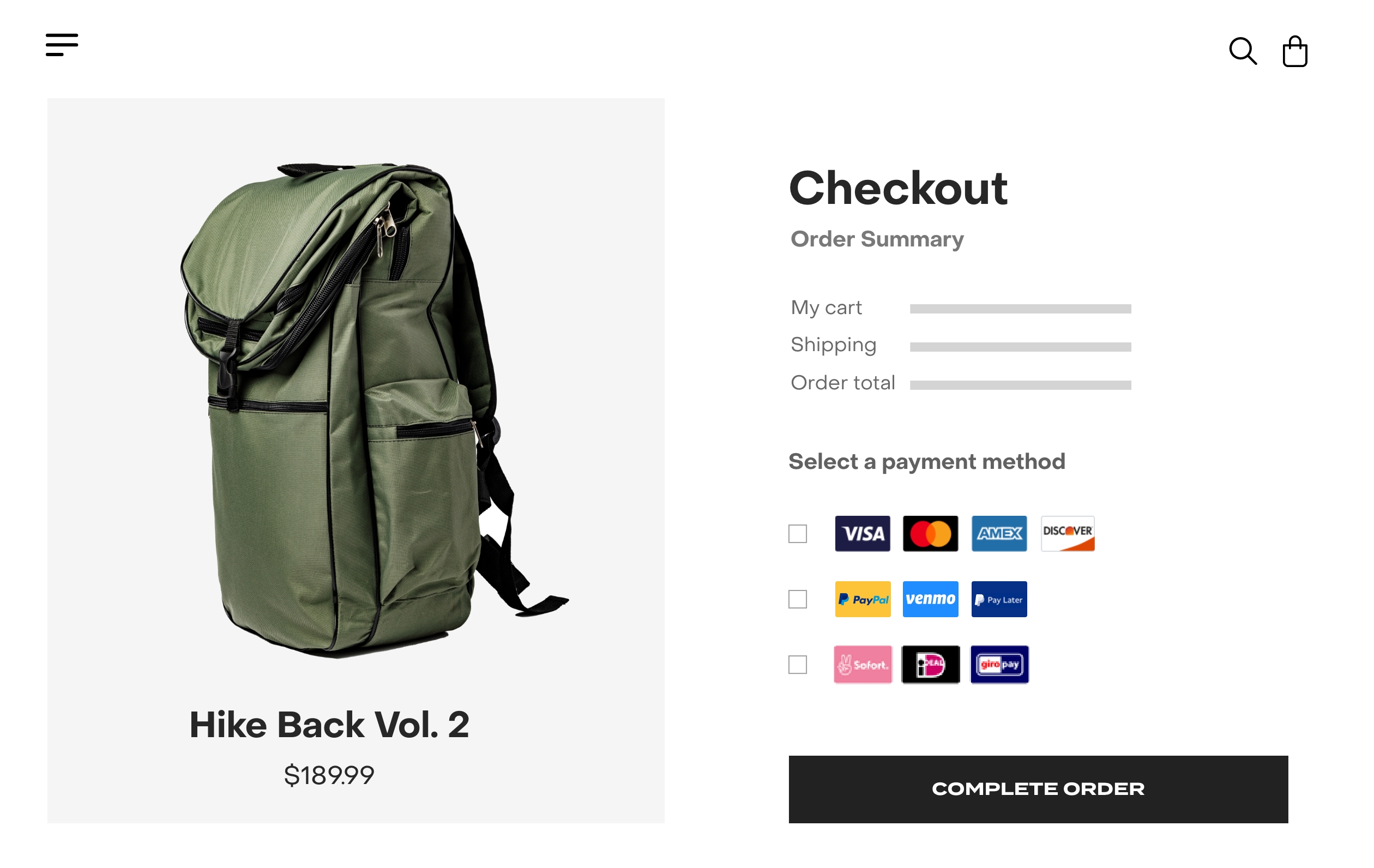 4. Video marketing
Videos, like other forms of content marketing, are an excellent way to sell your products and attract new clients. Consider making and posting videos on social media as well as essential portions of your website such as your homepage, about page, or product pages. Unboxing videos, tutorials, explainers, and user-generated content are just a few kinds of videos that can connect with customers and influence their purchasing decisions.
5. Augmented reality, new technology, and e-commerce's future
Businesses will continue to experiment with new technology in 2022 in order to differentiate themselves from the competition. Product visualizers, product builders, 3D mapping, and augmented reality help clients visualize, explore, and "test out" their products online. This elevated product merchandising helps to reproduce the offline retail experience that many buyers want while also providing them with an engaging and simple purchasing experience
6. Loyalty and subscription programs
It goes without saying that e-commerce will only get more competitive in the future. Customer retention is a priority for many firms. Subscription and loyalty programs are expected to expand further, providing buyers with convenience, exclusivity, and savings. This builds a relationship with customers and motivates them to become brand champions for your company.
7. Customer experience across channels
In 2022, omnichannel will continue to grow. Today's shoppers prioritize convenience over anything else. An omnichannel approach provides that convenience by establishing a seamless experience for customers whether they are shopping on a PC, searching for things on a smartphone, or picking up items in a physical store via click and collect services. Businesses that invest in their omnichannel strategy will be better positioned to increase sales and build consumer loyalty.
8. Mobile commerce 
Mobile commerce revenues in the United States are predicted to more than double between now and 2025. To stay competitive, your company must provide a simple and compelling experience for mobile shoppers. A great mobile commerce experience will keep your clients returning to your business and ensure your sales continue to increase in the years ahead. Consider adding push alerts, SMS, mobile content, a mobile e-commerce app, and a mobile-optimized website to your list.
9. Optimization of the buyer journey
For many organizations, e-commerce has become the principal client buying channel. As a result, in order to remain competitive, merchants must examine and improve every client touchpoint. Focus on enhancing your product search, developing a streamlined mobile experience, delivering comprehensive product merchandising, and nailing your fulfillment and return processes to optimize your buyer journeys.
10. Optimization of conversion rates
To survive as a modern e-commerce firm, you must be able to attract customers' attention right away and remove any sources of friction from the conversion process. Conversion rate optimization is one of many evergreen e-commerce trends that can assist online retailers in achieving both short-term and long-term benefits.
11. Social business
People are increasingly turning to social media to find new products and companies, and brands are reacting by meeting them where they are. Social commerce sales are expected to reach $79.6 billion by 2025, providing retailers with an additional sales and marketing channel.
You'll want to flesh out your social strategy when firms increase their social media budgets. Consider posting user-generated content to engage followers, collaborating with influencers to broaden your reach, utilizing Livestream shopping to highlight products, and utilizing paid advertising and in-app shopping capabilities to drive sales.
12. Sustainability
Sustainability isn't limited to eco-friendly brands and products. More firms will embrace sustainable practices as customers increasingly buy from purpose-driven brands. These practices will include things like making material adjustments to items and donating to organizations that are concerned with sustainability.
To connect with today's mindful customers, make sure your values fit with those of your target customers. This alignment will increase trust and generate growth for your company.
13. Marketplaces and new channels of distribution
Consumers are increasingly flocking to marketplaces, which include anything from big-box stores like Amazon and Walmart to industry-specific, curated websites. This demonstrates a shift in purchasing tastes toward greater ease and quickness, which these massive marketplaces can provide. Rather than focusing only on one channel, we will see selling alongside Amazon—they will take advantage of Amazon's broad reach and efficient services while retaining control and the brand experience of your own website.
14. Trends in B2B e-commerce
The days of paper catalogs and difficult phone orders are giving way to fully digitalized self-service shopping experiences, simpler back-end operations, and improved customer support. B2B companies will be improving their e-commerce technologies and leveraging on e-commerce trends by 2022.
To stay competitive, your B2B company will need to spend in developing online catalogs, providing B2C-like buying experiences, and enabling quick and effective fulfillment. A successful B2B e-commerce strategy will result in improved sales volume, higher average order values, and more customer satisfaction.
15. Marketing and personalized products
According to research, 80 percent of shoppers demand more customization from shops. Businesses will be able to cater to shoppers based on where they are in the customer journey by delivering a deeper level of personalization, giving each visitor specific attention that motivates them to progress down the funnel.
Creating a tailored shopping experience is essential for client satisfaction. Shoppers frequently desire assistance in finding the proper products and prefer a more personalized experience that responds to their specific requirements. Ecommerce businesses that embrace this trend invest in technology that allows them to send customized pop-ups, follow-up emails, and relevant marketing offers to their clients in order to provide a better buying experience and build their link with them.
Making the most of e-commerce trends to transform your business
More than ever before, shoppers will expect a seamless, convenient, and memorable shopping experience in 2022. Investing in the correct e-commerce trends will enable you to respond to these always shifting wants and tastes. To differentiate your company, assess which areas of e-commerce are expanding and where you can invest to provide better online experiences.
For more tips on improving your store, check out our other articles here on Autoketing. 
In case you're looking for trustable applications to your Shopify Store, check for the reference resource Shopify App Store  
Please keep in mind that the Autoketing Team is always ready to support you. We are a Shopify trustworthy partner.
Autoketing is constantly looking for new updates and the best solution for online business on Shopify Store.
If you need any assistance or questions, please do not hesitate to reach out. We're always there to help.
For more articles, find us here.
Email: [email protected]
Social Media: