TikTok Marketing – Everything You Need to Know to Promote Your Business
history April 24, 2021
local_library 4350 minute read
TikTok marketing can be a great channel for your brand, as there is relatively little competition on the platform. However, if you're new to TikTok, you may not know how you can use it to market your company.
Within five years, TikTok has more than 2.6 billion users worldwide, 100 million monthly active users within the US, leapfrogging Twitter and Snapchat's success. 
TikTok also has over 800 million active users, making it the ninth-largest social media site in the world, of which recent growth spurt on the video platform has led many business owners to wonder whether they need to incorporate it into their digital marketing strategy since TikTok turns out to deal with boosting products effectively. 
In this article, we will provide all the information about TikTok Marketing for Beginners. 
What is Tik Tok? 
TikTok is a video-sharing short-form app that allows users to build and share 15 to 60 duration videos on any subject.
TikTok operates a separate Chinese business app called Douyin which has more than 315 million installs. The logo for the new app is a mix of the logos Musical.ly and Douyin.
TikTok looks like it will become a big player in virtually every market in the world by 2021. 
The Growth of TikTok
Since its launch, Tiktok's popularity has been growing tremendously. TikTok has a very focused audience, the platform was designed to give people the confidence that everyone can become a global celebrity. According to statistics, with 66 percent of its users under 30, younger people are also overwhelmingly preferred. A similar percentage of users on TikTok are female.
The findings are almost incredible when examining the growth patterns of TikTok. In 2018 TikTok produced more than 660 million downloads worldwide. Considering the app got 130 million downloads in 2017, this figure is significant. That's an impressive growth increase of 416 percent, making TikTok marketing is a promising tool to use.
Why TikTok Marketing?
According to BBC News, Tiktok created a wonderful Snowball effect, enhancing the popularity of a singer through one of Tiktok's trending and also boosting the number times of mainstreaming on Spotify and Apple platforms. 
Many business owners haven't taken the time to figure out how TikTok can work as a marketing tool. Perhaps this is because they think the platform only has a "young" user base.
However, TikTok is now attracting a wide range of people. In fact, nearly 38% of TikTok's users within the US are above 30.
The low business competition presents a massive opportunity because you can reach many people at a relatively low cost.
That sounds impressive and appealing, huh? So how could your retailers take advantage of Tiktok's traction to retain your customers? And you have no idea about how to start using this marketing platform. Let's move to the next part, we present to you all of the things you need to know before starting on Tik Tok – Beginners TikTok Marketing that all Shopify merchants need to know.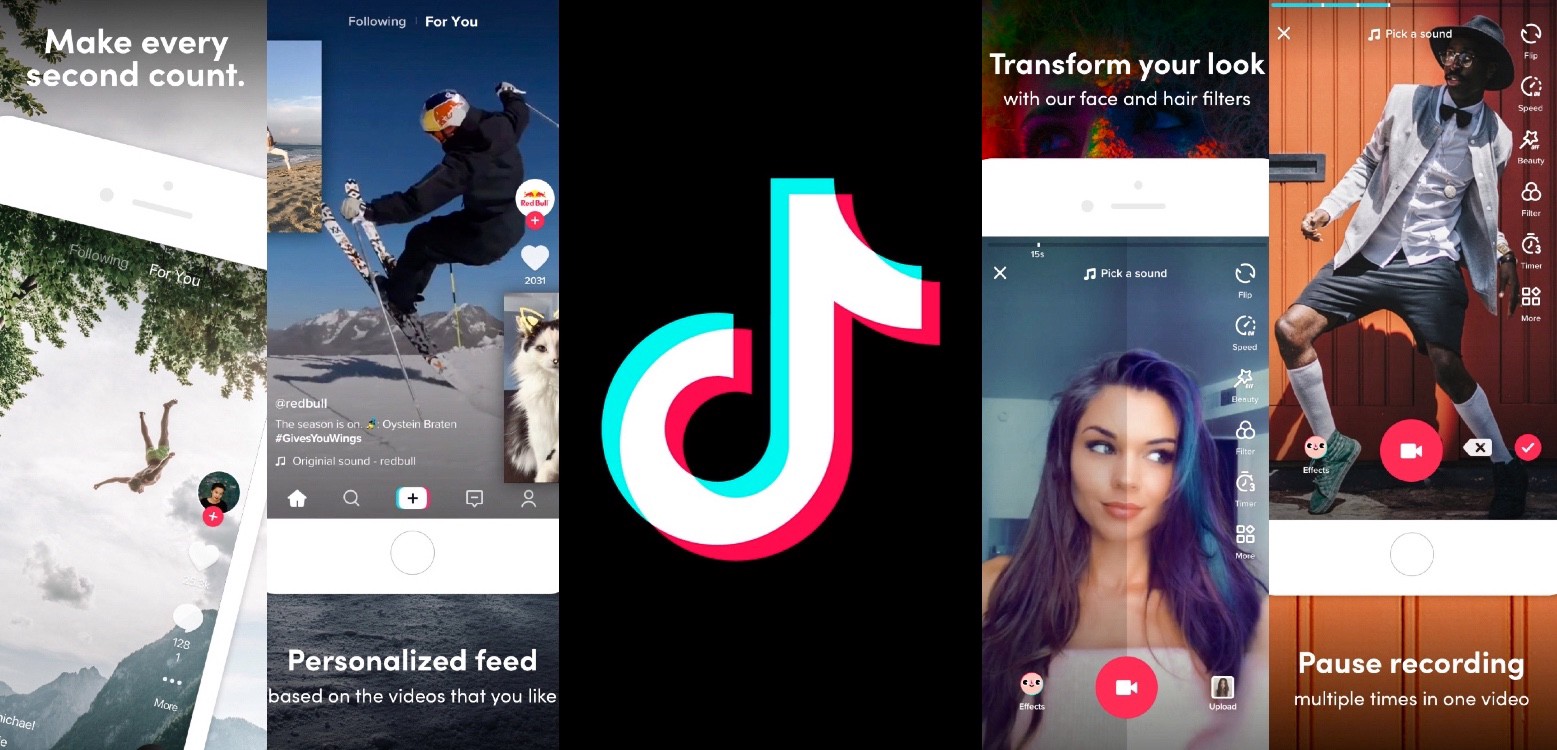 How Can Brands Leverage TikTok?
In reality, using TikTok seems simpler than you ever thought.
There are currently three main options for brands wanting to use TikTok for promotional purposes:
Build your own channel for your products and upload videos related to your company. 

Collaborating with influencers to open your content to a much wider audience.

Pay to advertise using TikTok's latest marketing options.
Promoting Your Business
Hashtag Challenges
Challenges are an important part of the culture at TikTok. Users of TikTok love to take up a challenge, and make and post videos accordingly. Typically these challenges are given a # -tag name, to make them both fun and easy to find. 
Therefore, a hashtag challenge is a great way to make people talk about your brand. The purpose of a hashtag challenge is to inspire users on TikTok to build or recreate content as their target with your hashtag. The more you can get people to talk about your brand, the easier it will be to share with others. The challenges of hashtags are incredibly appealing and many people are willing to engage in these challenges.
Once a #hashtag challenge is launched on your TikTok channel, people can participate with just a few clicks.
Think out of the Box 
Creative, creative, and creative is the most important thing on TikTok. Because of their entertaining nature, these short-form videos easily catch the attention of users.
You can use it to create short polished videos (15 seconds) packed with informative data. Although 60s videos are still important, TikTok lets you create more laid-back content that is more focused on having fun and engaging with your audience. What's even better is that it is perfectly safe to do.
That said, you should not feel the pressure to build meme-worthy content. You may simply create a video showing your product with the background music. The goal is to keep the videos light-hearted while also showcasing the product offering.
User-Generated Content
The most critical aspect of using TikTok as an effective marketing influencer tool is user engagement and public interaction. One classic example of user interaction might be to challenge other users to join a hashtag challenge (such as a dance).
TikTok's success lies primarily in providing a unique viewpoint to allow users to engage with your content without offering a forced outlook.
Collaborate with Influencers
Although TikTok is still in its early stages of advertisement, there are still plenty of ways for you to leverage the site. One way of publicizing on TikTok is by influencers. As with other top social networks, TikTok influencers can be leveraged to promote your company.
The side effect of the young clientele of TikTok is that they are much less involved in flash camerawork and high production rates for content. You need to trust the influencers enough to make their way into their videos – even though they seem amateurish to the eye of a marketer. TikTokers are interested not in the content of your videos but originality and fun.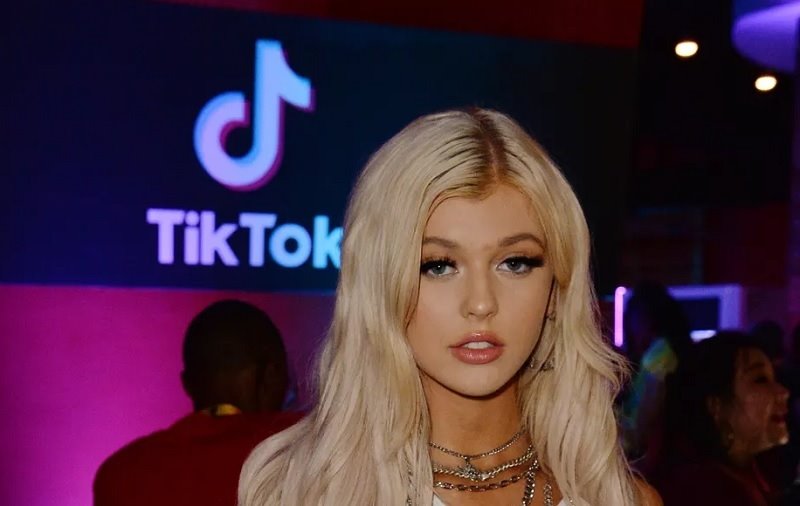 Tik Tok Advertisement 
You may also exploit the official paid advertisement system at TikTok. The advertisement features of TikTok aren't on the same level as other social media but it's still worth looking into for your company. TikTok ads are another great way to market your business on this platform.
One of the benefits of TikTok ads is you don't have to spend a lot of time building an audience. You set up an ad campaign, and you'll be able to reach your target audience—often within 24 hours.
TikTok offers five different kinds of ad products:
In-feed ads

Branded hashtags

Top View ads

Branded effects

Brand Takeover
Many small businesses find in-feed ads get the best results. Plus, the other ad products are typically only open to companies that have sizable advertising budgets
Conclusion
To conclude, the marketing strategies will be centered on where the customers are. TikTok marketing is rapidly growing with a bright future for those who want to create engaging content that will draw their audience, increase the exposure of their brand, and increase revenue.
For more tips on improving your store, check out our other articles here on Autoketing. 
In case you're looking for trustable applications to your Shopify Store, check for the reference resource Shopify App Store  
Please keep in mind that the Autoketing Team is always ready to support you. We are a Shopify trustworthy partner.
Autoketing is constantly looking for new updates and the best solution for online business on Shopify Store.
If you need any assistance or questions, please do not hesitate to reach out. We're always there to help.
For more articles, find us here.
Email: [email protected]
Social Media: