Shopify SEO Guide: Improve SEO on Shopify with SEO Image Optimizer Autoketing
history April 2, 2022
local_library 16668 minute read

What You Should Know About Shopify SEO 
Do you want to boost your Shopify website's SEO and get it to rank higher in search engines like Google? You'll benefit from this Shopify SEO strategy guide and app. 
Let's face it: getting a high Google ranking for your website isn't as simple as it was in the early days of the internet. After that, all you have to do is stuff your page content with keywords, and the rest will take care of itself. 
You may now face penalties for keyword stuffing. Furthermore, because Google's ranking metrics have become more sophisticated than ever, keyword stuffing is no longer effective. 
The good news is that your Shopify website can still rank well on search engine results pages.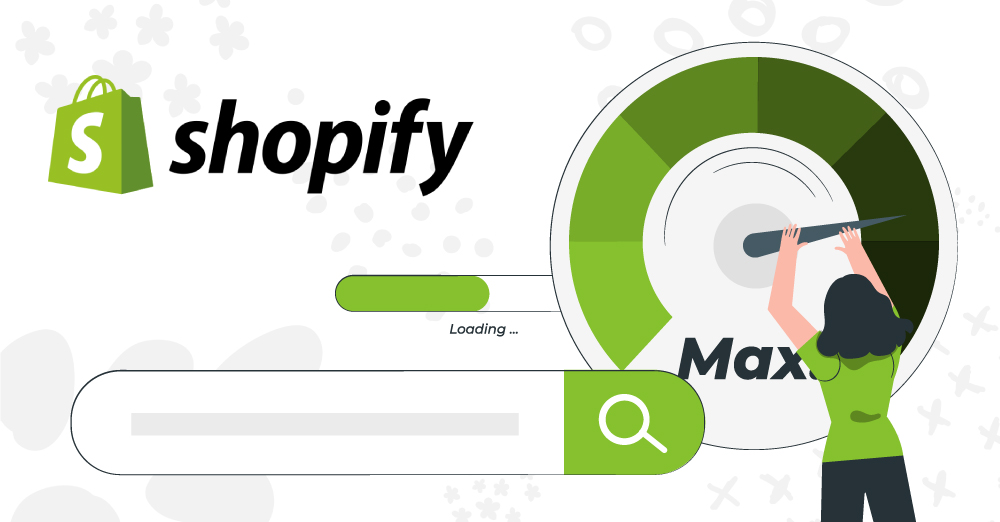 What is Shopify SEO?
Simply put, Shopify SEO is the process of optimizing Shopify for search engines.
Now, Shopify SEO isn't all that different from standard search engine optimization on WordPress — there are only a few differences.
For example, if you want to improve the visibility of your store's products on Google, you should make sure that your product descriptions and image alt texts contain important keywords.
Additionally, Shopify SEO entails eliminating duplicate material from your website. Unlike WordPress, Shopify has a problem with duplicate content.
With that in mind, let's take a look at some of SEO Image Optimizer Autoketing's features you may need to boost your Shopify store's Google rating.
What's new with SEO Image Optimizer Autoketing?
This April marks the official launching of the SEO Image Optimizer Autoketing. We are thrilled to share with you the newest SEO tool that we've been working on and spending time and effort to research, develop and bring to life!
We're here to help Shopify's merchants improve Shopify SEO to make your website load fast and rank high!
The outstanding features of SEO Image Optimizer-Alt OnPage include:
Optimize image ALT to increase search traffic for images for products, collections, blog posts

Optimize image filename

Optimize meta tags including title and description for products, collections, and blog posts

Integrate with Google Search Console

HTML sitemap for your customers and Google search engines

Google site verification is a piece of code included in the Google Search Console that helps verify your website.

Detect broken links, 404 errors to navigate to a specific link

Pagespeed Insights is a tool to optimize website performance, as well as give a detailed assessment of your website based on Google's evaluation criteria.
Image Optimization: ALT Tag – Filename
ALT tags help you improve accessibility, and relevance between images and content, and increase the ability to rank high in Google Images.
Optimize image ALT tags to help Google and other search engines understand what your images contain. The ALT tag will provide a description of the content in the image.
This is how you notify Google of the content of the image, and also remind Google to rate this photo. You only need to write brief content, which contains the content's target keyword.
Meta Tags Optimization: Title – Description
Optimizing meta tags is one of the most important targets in SEO optimization. Some important tags like title and meta description for products, collections, and blog posts.
Meta title: Short and accurate title containing keywords in the most natural way.
Meta description: Impacts the number of clicks you get and can also improve CTR and reduce bounce rate if your content is engaging.
HTML Sitemap: Customer – Google Search Engines
Sitemap is a list of articles, pages, and content listed on your website. Sitemap has the task of helping visitors and Google search engines easily understand the structure of your website's content so that the content can be indexed more clearly, quickly, and coherently.
Automatically build and submit your store's sitemap to Google to ensure every page is indexed and crawled by Google.
404 Error – Auto Redirect
Proactive tracking and automatic redirection of broken links, 404 not found, 404 errors are affecting your SEO and conversion rates. So your website will avoid the error links that reduce the customer experience.
Improve Your Shopify's Store Conversion With SEO Image Optimizer Autoketing
SEO Image Optimizer Autoketing by the Autoketing team is available and ready to rock your sales on the Shopify app store right now. Check out this awesome app here.
For more tips on improving your store, check out our other articles here on Autoketing. 
In case you're looking for trustable applications for your Shopify Store, check for the reference resource Shopify App Store  
Please keep in mind that the Autoketing Team is always ready to support you. We are a Shopify trustworthy partner.
Autoketing is constantly looking for new updates and the best solution for online business on Shopify Store.
If you need any assistance or questions, please do not hesitate to reach out. We're always there to help.
For more articles, find us here.
Email: [email protected]
Social Media: