Shopify Essential: International Shipping – What Retailers Should Know When Shipping Globally?
history November 26, 2022
local_library 240 minute read
If you're looking to grow your eCommerce business, expanding beyond your borders could be a great next step—but that means you need to find out how to ship internationally.  To do international shipping right, you'll need a strategy that works for you and your business. You don't need to know everything about shipping, but you do need to understand the available options and find an approach that will work again and again.
With the emergence and spreading widely of eCommerce, a myriad of online stores realizes that global sales of commodities will bring enormous business growth opportunities by offering international shipping. Finding out the shipping process can be an immense headache for merchants. To balance the costs of global shipping needs to be both affordable to consumers and financially profitable for your store. But how? 
As a store owner you want to process and satisfy as many orders as possible but it may not be worthwhile for your business logistically and financially for international shipping.
In this article, Autoketing puts together a list of things that online retailers should consider when offering international shipping. And what things that customers require and desperately need from your store when they decide to order a good from another country.
Balance shipping time and cost based on product type
Price is one of the main obstacles for businesses extending to the international market. International shipping is naturally more costly than domestic shipping. The simple truth is that your company may just be unfit for foreign shipping. It can be difficult to ship internationally for a range of reasons such as financial costs, scale, perishability, and so on. 
The trick is to find the best balance between the amount of time it takes for your shipment to reach its destination, the cost of the shipping mode, and the type of product that you are planning to send.
At least your products are compatible with some standards like: 
Lightweight enough to transport to foreign destinations affordably by air.

Consider between: Faster shipping with higher prices, or slower shipping at lower ones?

Durable enough to survive a longer, less expensive trip by sea.

No need to conquer the world
International shipping is more difficult than packing a box and putting it in the post. Each country is different and making one-size-fits-all for the entire world would just not work. We suggest you first target only a few countries you are certain would be interested in your goods.
Countries with geographical and cultural similarities are generally the logical option and are standard practice for most merchants because there won't typically be a major difference in shipping laws and rules. International shipping from Canada to the United States or from the United Kingdom to Ireland is a perfect way to promote your business abroad shipping and further down the road you can slowly extend your company to other countries rather than jumping in.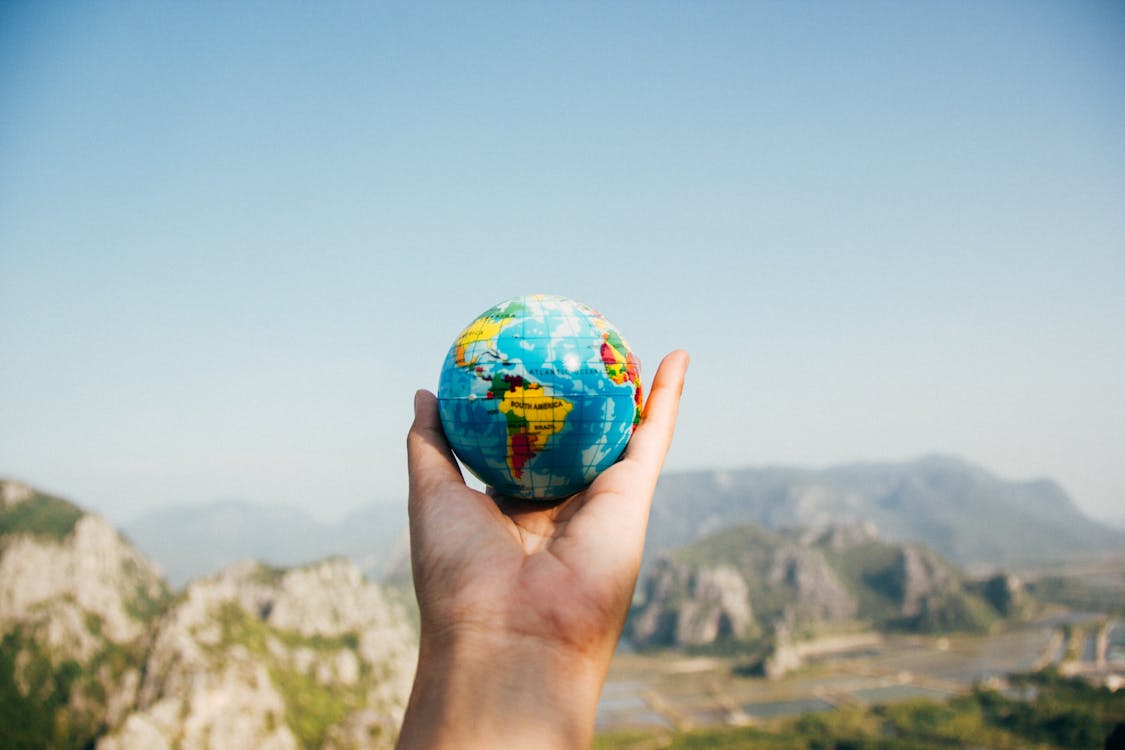 Understand customs, duties
Because this charge depends on the value of the product and the country to which it is delivered, an eCommerce store may have some difficulty keeping up with various countries' custom fees. 
Many merchants, therefore, tend to pass this fee on to buyers in countries that charge VAT (Value Added Tax).
Solution: Don't let the customer come across this as an unpleasant surprise. Update your website with a note to foreign clients.
Delays and costly fines are some of the things you can look forward to if you're not familiar with the regulations of the countries you're sending to.
There are some weird laws out there, some of our favorites being:
Algeria

has a ban on all

dental products

coming into the country

You cannot import

matching shoes

into

South Africa, Mexico, or India

In

Bulgaria

, it's illegal to import

used clothing
The best way to find out what is go/no go is to check the official customs website for your target country. Most countries make what isn't allowed very clear. 
Can I import my product to other countries?
There are two different types of constraints that countries have around imports.
Restricted items are goods that must meet certain criteria before clearing customs and being allowed to enter the country.
Prohibited items are goods that cannot be imported into the country whatsoever.
As you saw earlier, many countries prohibit seemingly harmless goods for no particular reason. But many countries ban the same products out of safety; both during transportation and to the end-user.
For example, you'll find it hard to import fireworks and firearms into most countries.
Is my product made of dangerous parts?
Just because your product isn't prohibited outrightly, certain parts of it may be prohibited or at least deemed dangerous.
Take, for example, lithium batteries. Individually a battery won't hurt you, but most are made of flammable materials.
For this reason, international packages (and even domestic packages) that contain lithium batteries must be marked accordingly, so couriers can accurately handle them
Be aware that declaring your product has a dangerous component such as batteries may mean your product cannot travel by air, or incur a hazardous handling fee.
Know exchange rates
As a merchant, when spreading to the international market, you've got to know that foreign currency exchange rates might be high. For instance, when you sell internationally through Canada's Shopify marketplace, or Shopify Europe and Shopify UK, you need to shop for the best exchange rates to translate the revenue back into your home currency
You might need some help, Currency Converter Box, is one of the best-optimized currency converter solutions, an auto currency switcher on location, merchants can use with ease. 
Validate international shipping addresses
Given the figures mentioned above, you are only waiting for big opportunities and new markets to build on. Just make sure you know exactly where you want to ship before you buy a product. It's a waste of money shipping something that gets returned so it can be especially difficult to double on foreign delivery.
A report by E-Commerce Times states that failed deliveries cost large retailers an average of $85.00 every time.
Your reputation is therefore tarnished as the customer connects the retailer with a missed delivery, not the carrier. One dissatisfied customer with a bad shopping experience leads to low 'advertising' word of mouth. Can you afford the triple blow to your smaller eCommerce business?
Packing your delivery safely
Packing your products correctly is one of the most important things you can do to reduce the risk of extra costs or delays. There are many packaging supplies available to help you do this smoothly, and with a touch of class.
Boxes are the most common way to send parcels, as they're readily available, highly customizable, and strong for their weight.
Here are 5 steps to packaging your boxes for secure international shipping:
Always go with quality

Avoid empty space

Consider the weight

Seal correctly

Clearly label

Ready for international shipping?
Once all is said and done, international shipping is much more complicated than domestic shipping.
But with the right logistics structures and processes in place, you can boost your profits by tapping into foreign markets. You'll save time and money by working with an established logistics provider.
Don't forget to check out our integration with PageFly, from 1/10 – 31/12 this year, apply Autoketing50 to get a 50% discount on Sales Popup Autoketing – Pop! All you need to do is click here check BFCM deals, find our app and apply the code and get 50% OFF on All Plans – Forever discount!
For more tips on improving your store, check out our other articles here on Autoketing. 
In case you're looking for trustable applications to your Shopify Store, check for the reference resource Shopify App Store  
Please keep in mind that the Autoketing Team is always ready to support you. We are a Shopify trustworthy partner.
Autoketing is constantly looking for new updates and the best solution for online business on Shopify Store.
If you need any assistance or questions, please do not hesitate to reach out. We're always there to help.
For more articles, find us here.
Email: [email protected]
Social Media: