Most Profitable Black Friday Ideas For Small Businesses In 2022
history October 29, 2022
local_library 291474 minute read
It's time to start putting together for the holiday seasons, eCommerce store owners! And yes, using the Black Friday ideas for small businesses that we will be suggesting in this article, even new brands can benefit early from the year-end spending frenzy.
There's no reason to pass up the most lucrative event of the year. Even new and emerging businesses can benefit from a successful Black Friday by having a solid marketing plan in place.
Best Black Friday Ideas For Small Businesses
We are all aware that the allure of the deals is what fuels the Black Friday shopping frenzy. However, for small businesses, steep discounts may be more detrimental than helpful.
It's a common misconception that smaller retailers can ignore or skip Black Friday sales. Since they lack the resources to compete with eCommerce behemoths that unquestionably offer steep price discounts.
Price reduction is not the only strategy for grabbing your audience's attention, though. In the end, customers care most about getting their money's worth. A successful and alluring Black Friday promotion will give your customers the impression that they are getting the most value for their money.
Here are some low-cost Black Friday ideas for small businesses to consider launching:
1. Flash sale / Hourly deal
Flash sales or hourly deals will most definitely work to increase the sense of urgency among customers.
Deals that change every hour will add some excitement and encourage customers to visit your store frequently. You could try giving all store items a smaller general discount first and then set a further price decrease every hour. By including a countdown clock, you can remind prospective customers about the sale and encourage them to visit your website in time.
Why are flash sales advantageous for small businesses? Here are a few of the primary causes:
Conversion rate improvement

: Without hourly discounts, shoppers may add items to their carts and leave them there. Customers are compelled by the urgency to make hasty, impulsive purchases because they are afraid of missing out on the limited-time offer.

Increased brand recognition

: If prospective customers enjoy the flash sale, they may tell their friends and family about it. As a result, businesses can increase their social media presence and clientele.

Increase in revenue

: It goes without saying that your revenue would increase as your conversion rate rose. Flash sales will, on average, result in a 35% increase in transaction rate.
Finally, a flash sale is a great way to sell out of last season's inventory and is one of the Black Friday sale ideas that can boost traffic and sales. On the other hand, customers can purchase the items they want at a good price. Both the buyer and the seller stand to gain from the situation.
2. Bundle discount
Using the "Buy more, save more" strategy is unquestionably among the best Black Friday ideas for small businesses.
You can entice customers to place larger orders by grouping your products together. Customers will believe they are saving money by doing this because purchasing two or more items together is significantly less expensive than doing so separately.
There is a reason why smaller stores frequently employ this tactic. Product bundles are a highly effective way to encourage customers to spend more money, especially around the holidays when people are shopping for gifts for friends and family. Your Average Order Value (AOV) and overall revenue will both increase if you give discounts for higher-value carts.
3. Second chance/Last chance offer
Announce a second or final chance sale as another Black Friday marketing strategy for small businesses that rely on the feeling of urgency.
This tactic primarily targets consumers who are unsure about making a purchase by giving them one last chance to receive a Black Friday discount from your store. Customers who have abandoned their shopping carts and missed the first sale period will probably feel pressured to take advantage of the special offer before it expires once more.
In addition to using this strategy at the conclusion of your sale, you can benefit from the extended sale to keep your customers interested even after Black Friday. After the sales period has ended, cart abandonment rates are likely to rise. Make sure to provide your customers with something to look forward to and use this advantageous opportunity to motivate them.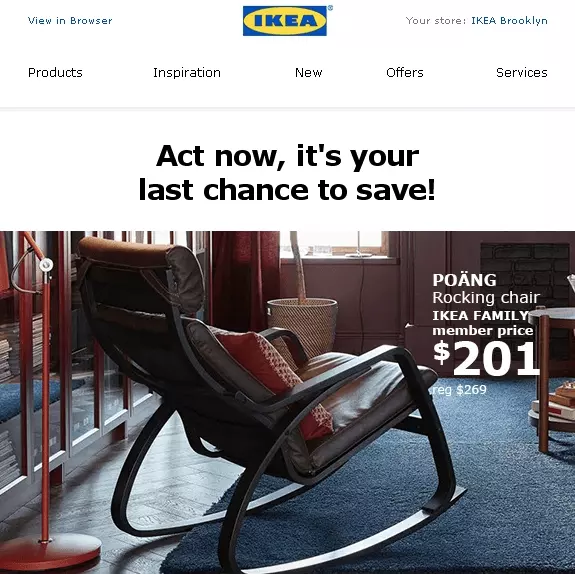 4. Free gifts
The "free gifts" strategy is one of the Black Friday marketing concepts that can make any customer happy.
A great way to improve both the customer experience and buying intent is to include a little extra in the package that the customer receives. Who doesn't like free stuff, after all?
Customers are even more inclined to purchase the "bundled" products when a free gift is offered. The new products, however, don't necessarily have to be ones you already sell in your store. You have a lot of less expensive options to pick from.
Several examples of reasonably priced choices to think about including in the buyer's package:
Give customers the thrill of discovering a mysterious item with a mystery gift.

A sample of your other products, particularly if you sell food, drink, cosmetics, or cosmetics.

A free gift to go along with the purchase of your product (free accessories with purchases of clothing, free socks with purchases of shoes, etc.).
Freebies have another advantage in that customers are less likely to return the items they purchase because they don't want to lose the extras. The free gift strategy would aid brands in lowering this intention, as the rate of unwarranted returns increases by 30% on Black Friday.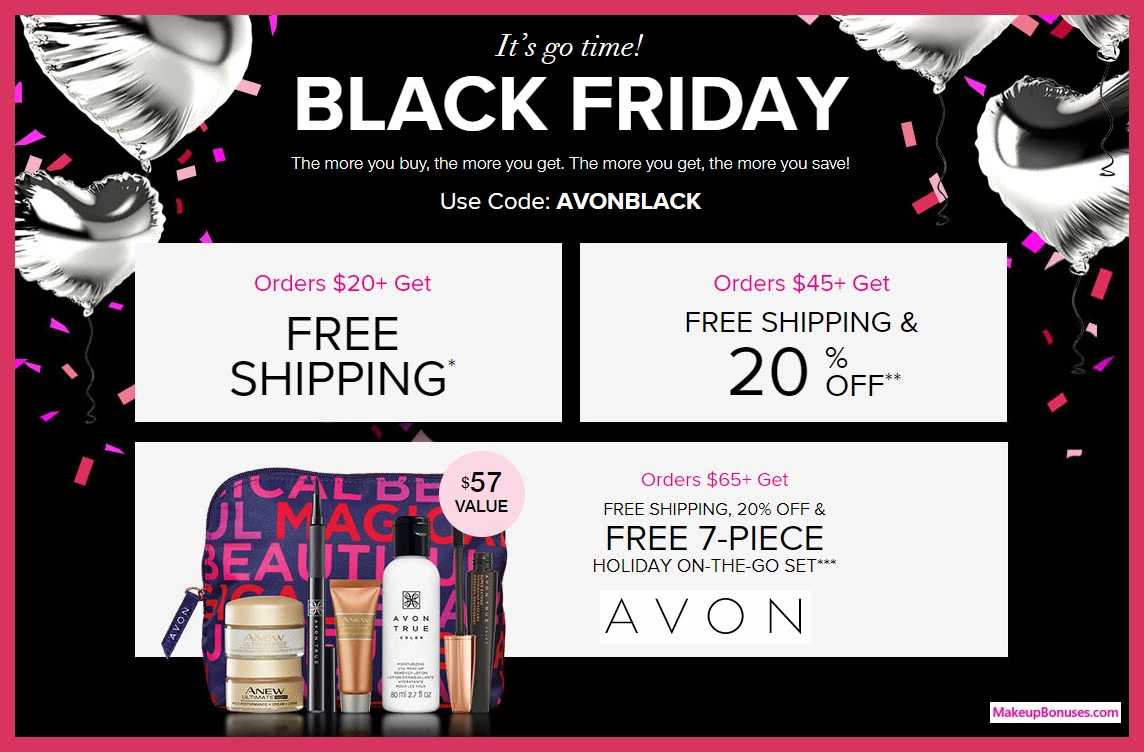 5. Social media campaign
One of the best Black Friday ideas for small businesses is to use social media to promote your sale.
Social media is a great way for businesses to promote their Black Friday sales because of its large user base, especially during the holidays when people are actively looking for the best deals. Utilize this marketing opportunity to increase customer engagement, gather data, and heighten their excitement for Black Friday.
You have more opportunities to test which type of promotion would draw your customers the most if you announce your promotions in advance on social media platforms. When the actual sales period arrives, you can then adjust as needed to match their purchasing intentions and boost your conversion rate.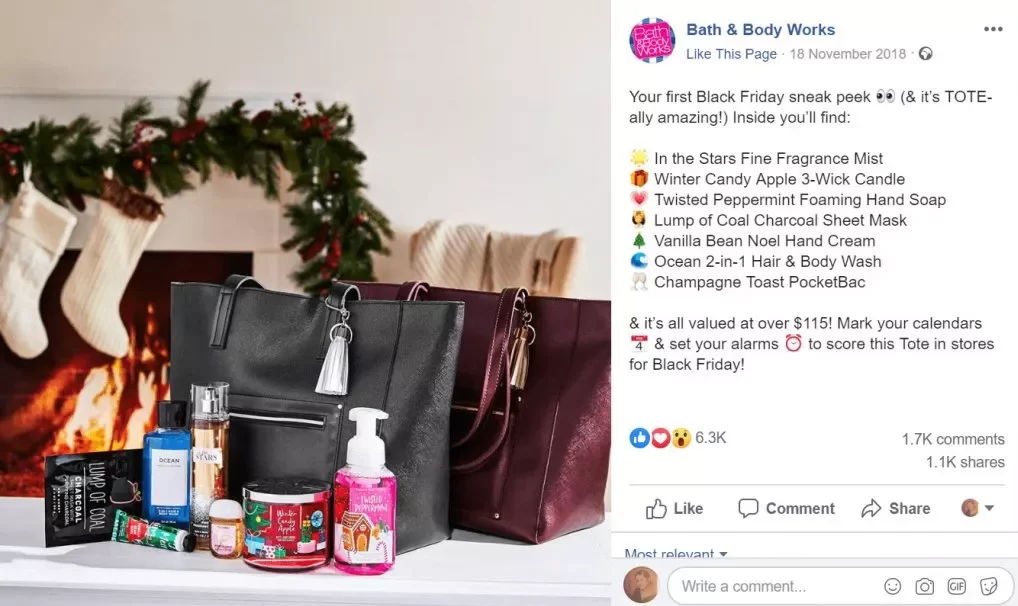 6. Email marketing campaign
Unquestionably, sending Black Friday emails to customers about upcoming holiday sales is another highly effective strategy. Brands can assist customers in finding the best gifts at the best prices by curating announcement emails, lists of suggested sale items, or Black Friday gift ideas.
This means that for your Black Friday email campaigns, a solid segmentation strategy is essential. Customers will realize that you care about their shopping experience when they receive notifications about the appropriate products.
However, at this time of year, your customer's inbox is undoubtedly filled with hundreds of emails from other brands. Your subject line must therefore be as appealing to them as possible. It's much simpler to target the right customers with the right Black Friday subject line if you already have well-segmented emails.
Your holiday emails' text should be succinct, direct, and contain just the right amount of personalization. With adequate planning for Black Friday, you can increase eCommerce email engagement and generate more revenue.
7. Website design
During Black Friday, you might want to concentrate more on other marketing avenues, but don't neglect your website.
The landing pages, banners, and pop-ups on your eCommerce site are just a few of the components that help draw in customers. To excite your current customers and wow new visitors, you should highlight all of the special discounts. You might need to use all of your creative ideas for the Black Friday discount codes that you come up with for your website.
Even if you run a small business, you should spend time this time of year making your website stand out. To create a Black Friday landing page with a high conversion rate, be cautious to avoid design flaws and incorporate all required elements.
Let's take a look at PageFly, they have pre-built templates culled from our highest-converting pages. While having Sales Popup Autoketing – Pop's BFCM theme sales popup for your landing page best look and capture customer's attention!
Conclusion
There are many other ways to catch customers' attention and make money during holiday sales, even if you don't have a lot of resources to offer them outrageous deals. Black Friday can be a hugely advantageous occasion for small-business owners. Therefore, be sure to have the right strategy in place to increase brand awareness and propel your company forward.
We hope that the above-mentioned Black Friday suggestions for small businesses will help you create a successful holiday sales strategy for your online store!
Don't forget to check out our integration with PageFly, from 1/10 – 31/12 this year, apply Autoketing50 to get a 50% discount on Sales Popup Autoketing – Pop! All you need to do is click here check BFCM deals, find our app and apply the code and get 50% OFF on All Plans – Forever discount!
For more tips on improving your store, check out our other articles here on Autoketing. 
In case you're looking for trustable applications for your Shopify Store, check for the reference resource Shopify App Store  
Please keep in mind that the Autoketing Team is always ready to support you. We are a Shopify trustworthy partner.
Autoketing is constantly looking for new updates and the best solution for online business on Shopify Store.
If you need any assistance or have questions, please do not hesitate to reach out. We're always there to help.
For more articles, find us here.
Email: [email protected]
Social Media: