7 Website popups best practices that convert
history August 28, 2021
local_library 9642 minute read
You've probably heard it all when it comes to email marketing. Email marketing, for example, has the highest return on investment for e-commerce businesses.
And it's true: you may earn $38 for every $1 you spend.
This statistic alone is enough to persuade many businesses to use this time-honored but highly effective method of communicating with (and converting) clients.
However, the only way you're going to grow your list successfully is if you have a website popup strategy that converts.
So let's take a look at seven popups best practices you should keep in mind while setting up your popup campaigns.
The Different Types of Website Popups
Before we get into best practices for popups, it's important to understand the numerous sorts of popups that can appear on a website. Exit-intent popups, time-based popups, scroll-triggered popups, welcome mat popups, and hello bar popups are among the ones you need to have in your campaigns.
Let's look at it more closely.
Exit-Intent Popups 
These can be found on almost any website run by someone knowledgeable about online marketing. The purpose of a promotion (such as a PPC ad or a social media link) is to get people to visit your website.
And the goal of your website is to persuade people to stay for a while. If they don't, you can utilize exit-intent popups to persuade them otherwise or at the very least gather their email addresses before they go.
Scroll-Triggered Popups
Visitors might be directed to a blog article, a product page, or another landing page. You can set it up so that a popup appears when they reach a specified place on the page in this situation (i.e., halfway or at the end).
Scroll-triggered popups are ideal for promoting special offers to people who have expressed interest (by reading or scrolling down your website).
Time-Based Popups
Time-based popups, on the other hand, are useful for capturing leads from users who spend a specified amount of time on your site.
You can have them show after 30 seconds, one minute, or any other time interval you choose. This, too, aids in the targeting of leads who have an interest in your material.
Hello Bar Popups!
These popups are a little different because they appear at the top or bottom of a web page. The only drawback is that they aren't intrusive popups. Rather, it is always present.
Many e-commerce businesses will include this at the top of their pages if they want everyone to know about their free shipping, 25% off all products, or other discounts.
Pop-up Welcome Screen
These popups are distinct from others in that they take up the entire screen. Some businesses will use this to market a new e-book, course, or other product they've created.
When you want every visitor to see your offer as soon as they reach your site, you use this popup.
Now let's look at how to use these popups in the best way possible.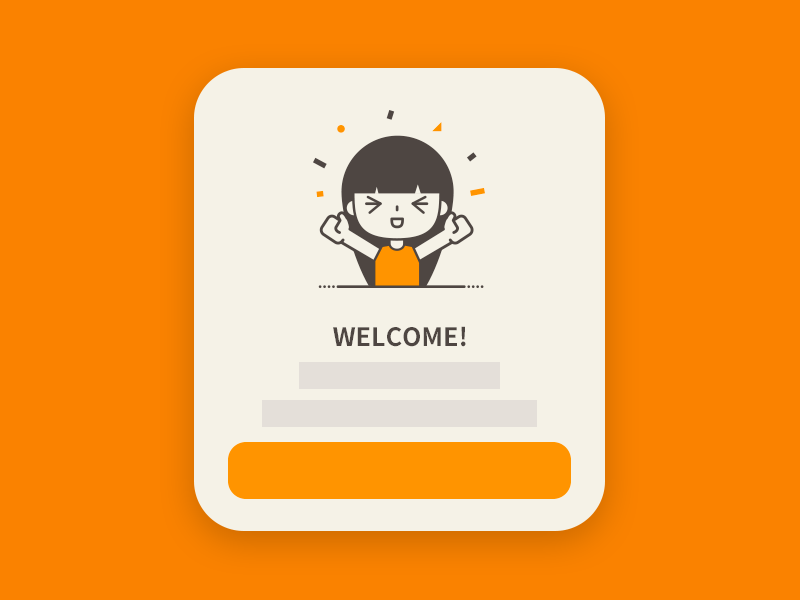 7 Best Practices for Website Popups that Convert
1. Trigger Website Popups at the Right Time
Popups are invasive and can be irritating at times. It's vital to figure out how to present your website popups at the most opportune times.
You risk having the bulk of your visitors exit your popups without converting if you don't. Your popups' timing will be determined by your offer, your visitors, and the type of popup you're utilizing.
If you're utilizing an exit-intent popup, for example, it should obviously be triggered when a visitor is going to leave your site.
Using a scroll-triggered popup on a blog article, on the other hand, is a great way to persuade users to read more of your content. In this manner, readers will be enticed to sign up for your newsletter, which will feature helpful hints and links to fresh blog pieces.
2. Run a Split Test on Each Popup Campaign on Your Website.
You must experiment with all popups, whether you have one or twenty. This is the only approach to boost your campaign's performance.
This is accomplished by creating two separate popups that are both aimed at the same audience (i.e., new visitors or visitors shopping for shoes). Each website popup should have one distinguishing feature, such as a separate title, content, or offer.
Only make one change at a time so you can figure out what caused the popup to work better than the others.
3. Choose Your Offers Carefully
The offer is what finally distinguishes high-performing website popups from non-performing popups. Let's imagine you timed your website popup to appear in front of a specific audience.
You're better off not having any popups if the offer doesn't catch their attention.
A/B split testing will come in helpful in this situation. Experiment with your offers to see which ones produce the best results.
The idea is to select offers that are relevant to the visitor's intent. What are they doing on your website? You can stimulate their interest with a discount code or a free delivery offer if they're shopping around.
On the other hand, if they're there looking for information, then you can offer a free e-book download or case study.
4. Emphasize the CTA (Call-to-Action)
One of the most important aspects in determining whether or not your visitors convert is your call to action. CTAs are phrases that instruct the prospect on how to proceed.
"Shop Now," "Order Today," and so forth. "Sign Up Here," and "Buy Now!" are examples.
If you don't include a CTA or make it extremely obvious, there's a chance they won't do the intended action. Popups with large yellow, red, and blue buttons with large CTAs are common.
It grabs the visitor's attention right away and ensures that they understand how to fulfill your offer. Give your CTA a contrasting color to make it stand out.
5. Make it Simple to Exit the Popup
You want the visitors who see your website popups to convert, but it shouldn't be at the expense of your reputation. Some brands use shady tactics like not including an X button or hiding it.
If you do this, you risk losing visitors who will never return.
So don't use this obnoxious tactic to compel your visitors to conform. On a small smartphone screen, it's better to make the X button large so it's noticeable and easy to click.
You can also give them the option of selecting a "No, Thank You" button. If you're concerned about non-conversions, psychological techniques can be used to make visitors second-guess their decision to click away.
For example, if you sell weight-loss supplements, you can give two options — "Yes, Sign Me Up!" or "No, I'm happy with my current weight."
In many cases, the people visiting your site aren't okay with their weight — that's why they're there. So this may play on their insecurities, making them more susceptible to signing up.
But be careful about your negative reverse psychology. It can backfire if you come off as sleazy or rude.
6. Don't Ask for Too Much Info
When you've gotten the attention of the people you're trying to convert, you need to make it as easy and quick for them to convert as feasible. The most important thing to remember while creating forms is to make them brief and sweet.
Make sure you're only asking for the information you need when you're designing your forms. If you can get away with merely requesting a first name and an email address, do so.
The majority of website popups today have only one or two forms, so consumers aren't discouraged from filling them out.
7. Ensure Your Website Popups Have a Responsive Design
What is the importance of this? Because it assures that your website popups may be viewed on any platform, including desktops, tablets, and smartphones. The popup will adjust to the size of the screen that has been identified.
Your website will also rank higher in Google and other search engines if it is optimized for mobile.
When creating a new popup, make sure to test it on a variety of devices to see how it looks and functions
Are You Ready to Start Making Effective Website Popups?
Then you should start using these best practices right away. If you don't already have one, we recommend that you start with 
Popup Sign up‑Sales Pop Banner by Autoketing.
At the very least, you won't have to learn a coding language this way. Simply drag and drop the items into your popup, then fill in the text.
It only takes a few minutes to get your website popups up and running.
Check it out now to see how it can assist you in converting more leads!
For more tips on improving your store, check out our other articles here on Autoketing. 
In case you're looking for trustable applications to your Shopify Store, check for the reference resource Shopify App Store  
Please keep in mind that the Autoketing Team is always ready to support you. We are a Shopify trustworthy partner.
Autoketing is constantly looking for new updates and the best solution for online business on Shopify Store.
If you need any assistance or questions, please do not hesitate to reach out. We're always there to help.
For more articles, find us here.
Email: [email protected]
Social Media: