7 Tips to Create Pop-Ups Your Visitors Will Actually Read
history October 10, 2022
local_library 21156 minute read
Pop-ups on websites are nothing new, and they are often ignored, but few people realize they are one of the most valuable lead-generation tools for businesses of all sizes. "The top 10% highest-performing pop-ups averaged a 9.28% conversion rate (someone who saw a pop-up and took action," according to Sumo. That means that if your site receives 200 visitors per day, you will receive approximately 556 new signups each month!
However, the difference between a strong and a weak pop-up comes down to key details, such as timing, imagery, copy, button placement, colors, and context, with your customers and brand in mind. If you have a website or an online store and want to generate more leads, you should think about adding or modifying your popup alerts to convert more visitors into customers. Following these five recommendations can help you increase your conversion rate and bring more people closer to your product.
1. Prioritize the context and timing
It is critical to consider the "where" and "when" of your pop-ups. The "where" refers to which page or pages on your site the pop-up will appear on, and the "when" refers to how long the pop-up will appear in front of your visitors. The most important factor to consider for your pop-ups is context because it is what ultimately entices people to buy. For example, if you own a men's clothing store, you might want to include a popup offering a 20% discount on neckties or cufflinks when someone visits your site's "dress shirts" page rather than the homepage or a page unrelated to your offer.
In terms of timing, the most successful pop-ups appear after some time has passed. For example, fifteen seconds may be enough time for a visitor to read a section, learn more about your product, and then become more receptive to a special offer or piece of content promoted via the pop-up. Allowing some time between a visitor arriving on your website and being presented with the pop-up is necessary because most people will "X out" the banner or window that appears on the screen without even reading it. They want to get to the meat of your website first, and pop-ups that appear immediately are an interruption. It's best to test out lag times based on your website, the page's content, and what you want your visitors to do or see.
Pro Tip: It only takes a few clicks to get started.
This app allows you to add one to your website in a matter of seconds! Simply click the blue "Add" button once you've arrived at the page. Following that, you can change the text, colors, and settings of your pop-up. Finally, save your newly created ad, and it will appear on your website!
2. Offer something unique or valuable
Visitors are unlikely to say "yes, of course!" and give you their email address if a pop-up simply says "sign up for our newsletter" without any other information. Instead, aim to provide them with something of value, such as exclusive content or a product discount. Many high-converting pop-ups offer a piece of content that the company may have created specifically for the purpose of generating leads on the website, such as an in-depth guide. In our example of a men's clothing store, that pop-up offer could be "Get our in-depth guide to Men's Clothing Essentials for the Summer," which is only accessible when a visitor clicks or submits their information on the pop-up. Without offering value, pop-ups are just annoying interruptions and time-wasting distractions for your customers.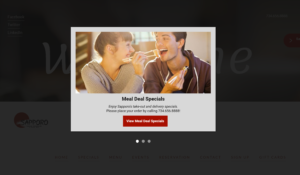 3. Personalize pop-ups to your business
When someone visits your website and sees your brand, they expect it to be consistent across all pages, blog posts, and products with which they interact. The same should be said for your pop-ups. Colors and imagery, copy and brand voice, and everything in between should look and feel like they belong to your company. You'd be perplexed if you were on the men's clothing website and a pop-up appeared with images of food or words like "tasty" and "delicious" in the message. Your popups should be an extension of your brand that does not catch your visitors off guard.
The amazing thing about Popup Sign up ‑ Sales Banner by Autoketing is the variety of designs available, which include text, images, and videos. You can really make your pop-ups stand out with highly customizable designs in any language that looks great on any device.
4. Decide what you truly want from visitors
While many pop-ups request an email address, this is not required. Instead, depending on your business, a pop-up can serve a variety of purposes. You might have a blog post that people absolutely love, and your pop-up can encourage people to read that post with a big "READ" button. Alternatively, your pop-up may promote a popular sale or special product among your customers, and first-time visitors to your site may be unaware of it unless you include a "VIEW THE SALE" button "a button for them to press Only include one CTA in your pop-ups to avoid overwhelming or confusing visitors.
Pop-ups are used by different businesses for different reasons, and it also depends on how analytical you are. For instance, you may be aware of how to retarget website visitors on Facebook if they click on a specific product. This is a bit more advanced, but it's exactly what you should do if you want to keep things simple and focus on generating leads by collecting email addresses.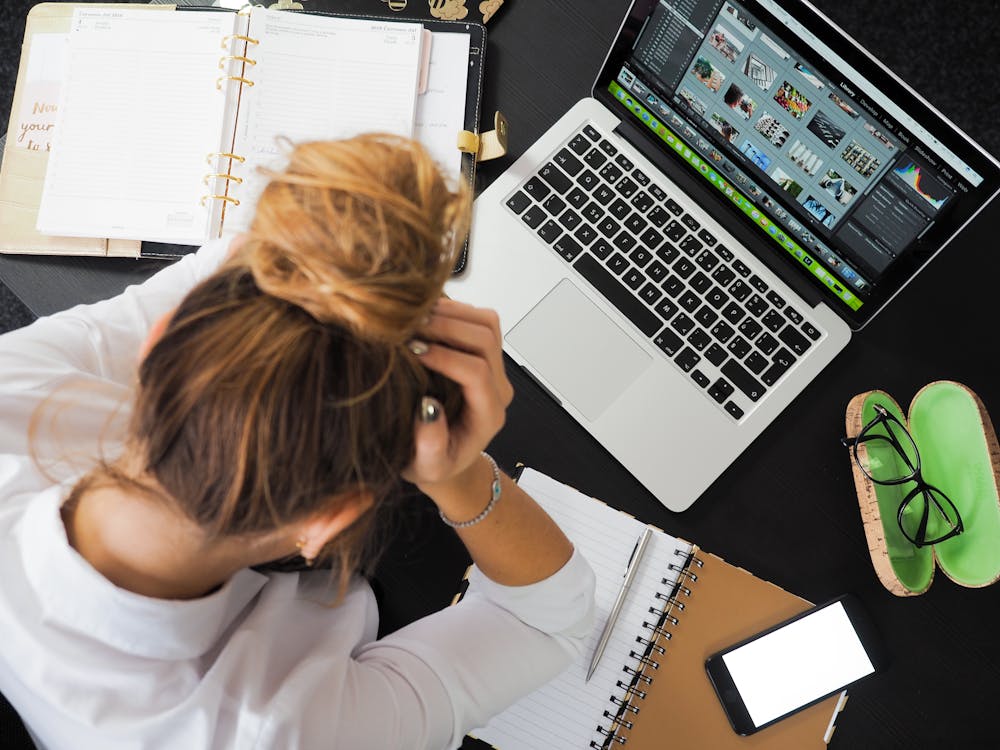 5. Don't try to trick your visitors
The only thing worse than a poorly designed pop-up is one that is difficult to remove. Sometimes a website's pop-up hides the button to cancel it and return to the previous screen. This is inconvenient, rarely works, and can even harm your brand's reputation. If search engines like Google notice you're doing this, it could have a negative impact on your website's SEO. Instead, make it very simple and obvious for your website visitors to return to the previous screen.
This usually entails placing a large "X" in the top right corner of the pop-up or allowing them to click something like "Not interested" or "Not right now," which causes the pop-up to disappear for that session. Because you can never force someone to convert on your pop-up alerts, you can control how others perceive your brand and business.
Pop-ups, such as the Popup Sign up ‑ Sales Banner by Autoketing are simple to add to the Shopify store and make it simple to get them running on your site. They don't require any coding, and you can start posting announcements, highlighting content, and adding more customers to your database or mailing list with just a few clicks. They can even be tailored to look and feel like your company.
6. Make them easy to exit
We've all seen them: pop-ups with no obvious way to close them. Make sure there's a clear (and clickable!) way to close the pop-up.
This may appear counterintuitive to your goal of encouraging people to participate, but it ensures that you don't lose customers who aren't interested. A pop-up should only be used to increase sales, not to drive visitors away.
7. Only show them once
Pop-ups should be highly targeted and should not appear more than once. If the same pop-up appears every time a customer navigates to a new page, they'll quickly lose interest.
Instead, limit their use to the most critical points. This usually means on your homepage, specific product pages, and the cart.
What next?
If any of these suggestions have piqued your interest, it's time to implement one of them on your own website. Rather than overwhelming new customers with a slew of pop-ups and overlays, try one or two at a time.
A first-time purchase offer combined with a newsletter sign-up is a good starting point. These are especially useful because you can directly measure the impact of the discount code and new email sign-ups.
Whatever you do, keep in mind that pop-ups should enhance, not hinder, a customer's experience on a website.
For more tips on improving your store, check out our other articles here on Autoketing. 
In case you're looking for trustable applications for your Shopify Store, check for the reference resource Shopify App Store  
Please keep in mind that the Autoketing Team is always ready to support you. We are a Shopify trustworthy partner.
Autoketing is constantly looking for new updates and the best solution for online business on Shopify Store.
If you need any assistance or questions, please do not hesitate to reach out. We're always there to help.
For more articles, find us here.
Email: [email protected]
Social Media: